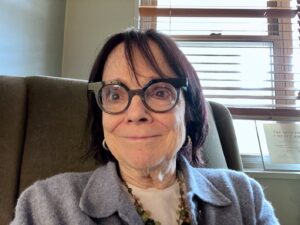 I have an integrative approach to psychotherapy looking at the mind, body, and spirit, and how they impact our emotional health. I work with children and adults, and am formally trained in psychodynamic psychotherapy and holistic nutrition. I hold certificates in positive psychology coaching, child/adolescent therapy, and a diplomate in Viktor Frankl's logotherapy and existential analysis.
Presently, I devote myself to private practice, writing, and presenting workshops. My latest project is a guide for teenagers on building resilience and finding meaning in life (Building Resilience and Finding Meaning in Life, February, 2022, Amazon.com, barnesandnoble.com). It is meant to help teens and young adults become aware of the power of finding personal meaning in experiences and to build a resilient spirit that they can carry with them even in the most trying of times. The book is based upon the teachings of Viktor Frankl and character strength research from the VIA Institute on Character. My other writings include I Don't Want to Bully Anymore, The Little book on Character Strengths, and We All Live on This Planet Together.
---
I earned my Ph.D. in Personality/Social Psychology at the New School for Social Research, and worked as a clinician at various mental health clinics over the years, including the Jamaica Center for Psychotherapy and the Postgraduate Center for Mental Health in New York City. I also have background in psycho-educational testing and was a Staff Psychologist at the SUNY College of Optometry and the Albert Einstein College of Medicine. My holistic nutrition degree is from Hawthorn University, and applied positive psychology certificates from the Flourishing Center and Positive Acorn. My diplomate is from the Viktor Frankl Institute of Logotherapy.